Ornamental Iron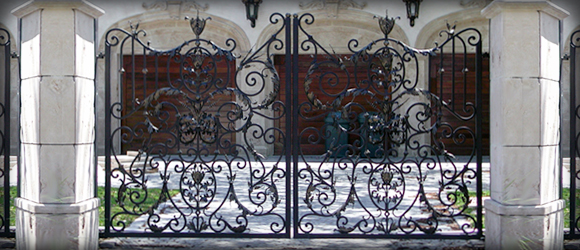 Austin Gate Operators creates new ornamental iron work in addition to any repair or replacement associated with iron. We fabricate practical and clean solutions based on your specific needs. AGO has a variety of designs that offer a cost effective security solution for many applications.
Driveway Gates
Austin Gate Operators present practical and elegant driveway gates to suit our client's individual needs. We aspire to satisfy our customers from origination to completion on each project. AGO approaches each situation with the resolve of providing the most efficient and cost effective solution to an issue without the run around.

Walk Gates
Austin Gate Operators understands that Walk Gates have problems. However, we offer comprehensive repair solutions that create long term resolution as opposed to a band-aid.